Skip to Content
What Is Functional Medicine?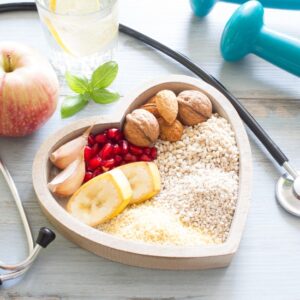 Did you know that chronic diseases are behind about 86 percent of health care costs in the United States? As of 2019, these costs were at nearly $3.5 billion, and they continue to rise, so it's imperative that we find ways of addressing these conditions beyond simply medicating symptoms. With half of all adults having one chronic disease and about a quarter suffering from more than one, it is time to look for new solutions that go beyond traditional healthcare. Functional medicine provides a proven solution, but what is functional medicine?
Functional medicine addresses illness through a biology-based approach focused on identifying and addressing the root causes of the issue. A functional practitioner works to determine how and why an illness has occurred and restore health by finding appropriate treatments for the individual patient. Because an illness can have more than one cause, it is important to diagnose each cause in order to appropriately treat a patient's illness. Functional medicine addresses illness with treatments that go beyond symptom suppression and deal with the underlying causes.
Functional medicine is patient-centered and individualized, and it is rooted in science. Practitioners work together with patients, empowering them to be active participants in addressing the underlying causes of disease. Because functional medicine practitioners focus on garnering a detailed understanding of their patients genetic, biochemical, and lifestyle factors, then use that data to inform their treatment plans.
By targeting each individual's specific manifestations of disease, practitioners of functional medicine can improve patient outcomes. In fact, functional medicine has been shown to reverse the trend of rising rates of chronic disease. This not only means a brighter outlook for patients, but also lower costs taxing our healthcare system.
Schedule An Appointment with Advanced Functional Medicine
At Advanced Functional Medicine, an integrated medical clinic, we exclusively practice functional medicine. A full functional medicine approach to healing uses a comprehensive diagnostic screening to get to the root of a patient's issues. Our whole body approach to medicine utilizes all-natural, researched-based nutritional approaches to optimize the body's natural healing abilities, rather than just using medication to treat symptoms. Each individual receives unique and customized care, formulated based on the latest scientific resource, and we have a 96 percent success rate in patient outcomes. As a medically driven, patient-focused health clinic, we support our patients' individual health goals, providing natural relief for symptoms of chronic factors and expert guidance about the decisions affecting a patient's long-term health. It is our goal to help reverse chronic disease without resorting to dangerous or unnecessary drugs or surgical interventions, promoting healing from the inside out, in its truest, healthiest form. To schedule an appointment or learn more about how we can help restore your health and strengthen your body's unique physiological functions, call 858-500-5572 or contact us through our website.