Skip to Content
About Advanced Functional Medicine
Advanced Functional Medicine is an integrative medical clinic that practices Functional Medicine exclusively.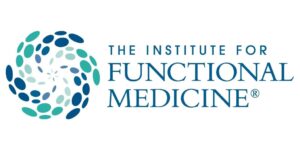 The Institute for Functional Medicine (IFM) sets the gold standard for functional medicine and education. As members of the Institute for Functional Medicine, we practice by those same guidelines.
This clinic offers a full functional medicine approach to healing. This typically involves a comprehensive diagnostic work-up based upon the patient's current complaints, (blood, urine, stool, saliva, nutrient deficiencies, toxicity levels, food sensitivities, hormones, etc. may be used, to name a few) to get to the root cause of any and all issues: General health or wellness concerns, diabetes, digestive issues, cardiovascular concerns, autoimmunity, energy levels, weight gain, anxiety, depression, ADD, sleep issues, thyroid, inflammatory, hormone imbalances, skin issues, eczema, pain, fatigue, etc.
It is a whole-body approach that addresses all dysfunctions causing issues in the body. We utilize all-natural, research-based, nutritional approaches to optimize the body, to heal from the inside out vs. merely using medications to mask symptoms. We then rerun labs so you can see all issues or symptoms have resolved. This plan becomes unique and customized to each individual, therefore, becomes a very effective style of healthcare. We are one of the only fully functional medicine clinics in San Diego and have seen thousands of patients with a 96% success rate in patient outcomes.
Avoid Medications & Empower Your Future
At Advanced Functional Medicine, our primary focus remains on restoring your health. Over the past ten years, our clinic has provided over 10,000 patients in San Diego County with individualized health care services designed for their specific wellness needs. Our team works closely with patients struggling with chronic conditions ranging from diabetes, autoimmunity disorders, and cardiovascular concerns to weight, digestive issues, anxiety, skin conditions, and much more.
We believe in conquering the original source of your symptoms. Simply using medications can only mask symptoms and lead to more significant problems. That's why our certified healthcare providers use a compassionate, personalized approach to not just treat the underlying issues of your condition but also to develop practical, innovative ways that help strengthen your body's unique physiological functions. With our help, there is hope! Learn more about our health care services and discover how we can reverse the effects of chronic disease and restore your health today.
Our Mission – Your Health
Advanced Functional Medicine's mission is to utilize the latest scientific research to diagnose and formulate a customized treatment plan for each individual patient. We implement these customized treatment plans to help reverse chronic disease, eliminating the need for dangerous or unnecessary drugs or surgical interventions. This is healing in its healthiest, truest form—from the inside out. The way healthcare should be.
Expert Care: Healing Individuals, Not Medicating Symptoms
Advanced Functional Medicine is a medically-driven, patient-focused health clinic aimed at providing the custom-tailored health solutions San Diego patients need to ensure a comfortable and healthy lifestyle. We thoughtfully support our patients' individual health goals, providing natural relief from a variety of symptoms of chronic disease, as well as expert guidance on how to make better decisions regarding factors that affect long-term health. As industry-recognized healthcare professionals, our doctors excel at understanding how many chronic illnesses develop and how to introduce holistic, science-based methods highly effective in diagnosing, treating, and eliminating the signs of chronic disease. The days of suffering from your condition are over. Enhance your health with our advanced health services at Advanced Functional Medicine and inspire your future today.
Schedule Your Appointment Today