Skip to Content
Look Better, Feel Better, and Function Better
Let us guide you on your path toward optimal health and overall well-being. At Advanced Functional Medicine, our professional healthcare specialists are proven to treat and correct the signs and symptoms of diabetes and hundreds of other concerns suffered by patients just like you throughout Southern California. We provide natural, individualized lab-driven care plans that improve patients' health and well-being. We target the source of your issues and enhance the physiological processes that keep the body functioning optimally. Our advanced treatments begin with the goal of pinpointing the exact cause of your problem or concern. We restore your level of health and retest to demonstrate the successful reversing effects of your chronic issue.
Our team of healthcare providers remains dedicated to providing the thoughtful, personalized care our patients deserve to look and feel your best. Explore our range of health services and schedule your appointment with us today.
You will be like family here.
About Your Diabetes
We have extensive experience and success in resolving blood sugar issues in Type II diabetics. The majority of our patients experience substantial boosts in energy, mental clarity, and weight loss without exercise or complex diet plans, effectively regaining an optimal level of health and a dramatic improvement in everyday quality of life.

With our functional medicine approach, patients receive the personalized care they need to reduce and eliminate the need for medications and insulin. This also mitigates the risk for diabetic complications like heart attacks, strokes, ED, neuropathy, and memory loss. Many patients become clinically non-diabetic.


Digestive Issues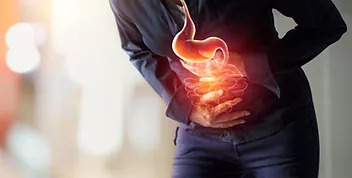 Functional Medicine looks at the entire body as a whole, rather than the symptoms. Digestive symptoms are a sign of a larger issue. Subsequently, episodes of anxiety and depression may be experienced more frequently in patients with GI disorders.

While medications may help with your symptoms temporarily, they won't correct the bigger problem. Many tests, such as a comprehensive stool test, nutrient deficiency testing, leaky gut, and food sensitivities can usually identify the root problem. We have incredible success resolving GI issues.
Autoimmune Diseases

While much of the conventional treatment for autoimmune disease is aimed at relieving the pain or symptoms through immune-suppressing medications and other drugs, Functional Medicine offers an alternative to symptom suppression—by addressing the underlying mechanisms that cause autoimmunity, we can prevent, and in many cases reverse, autoimmune diseases completely.
Stress, Hormones, and Skin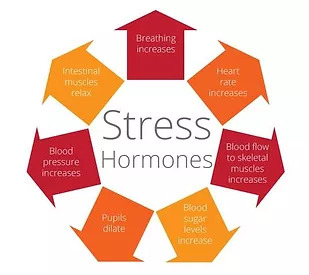 The relationship between Stress, Hormones, and Inflammation has been studied rigorously in the past decade, with researchers finding evidence that the inflammatory pathway is pivotal in the root causes of many chronic diseases.

In fact, 75%–90% of human disease is related to stress and inflammation. This can lead to fatigue, weight gain, and skin issues like dryness, psoriasis, eczema, rashes, bloating, cognitive decline, etc. Functional Medicine can get to the root of the problem and correct it so that symptoms subside. You look and feel great again.
Insomnia, Anxiety, Depression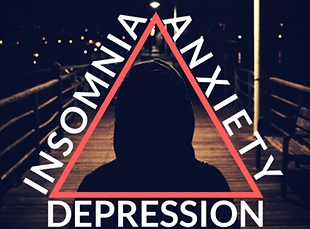 Neurotransmitters responsible for happiness, a positive mood, and a sense of well-being are active in the brain as well as in the gut. Research suggests that these neurotransmitters help regulate sleep, anxiety, and depression as well as nutrient absorption, the innate immune system, and the microbiome.

Functional Medicine helps get to the root cause of your problem through proper testing and a proper treatment plan so symptoms are relieved quickly. We help get you back to feeling your best!
Caring for You, Naturally
Compared to traditional models of drug-therapy, Functional Medicine is the safe, natural, and proven alternative that delivers sustainable results. Our clinic has a 96% success rate in patient outcomes, uniquely qualifying us to help people conquer their conditions. Patients can expect completely individualized care and support to address a variety of health issues that rob them of a normal life. At Advanced Functional Medicine, we're dedicated to defeating disease for good.
Chronic Issues
Thyroid Issues
Digestive Problems
Migraines
Joint Pain
Chronic Pain
Other Issues
Stress
Anxiety
Insomnia
Depression
Hormones/Thyroid Conditions
Skin Conditions (Psoriasis & Eczema)
Menopause
Metabolic Disorders
Diabetes
Autoimmune Diseases
Obesity
Fatigue
Cancer Support
Cardiovascular Conditions
High Blood Pressure
High Cholesterol
Heart Disease
Swelling
Fatigue
Enhancing Futures, Enriching Lives
Our patients count on us to identify and treat underlying causes that have allowed health issues such as diabetes, digestive issues, and autoimmune disorders to disrupt their lives. Our doctors possess an in-depth understanding of many types of chronic issues and go above and beyond to provide relief from your symptoms, strengthen your health, and brighten your future. If you're struggling with discomfort, you can gain all the benefits of functional medicine. Contact us today to schedule your personalized assessment.
Schedule Your Appointment Today